Smartphone market Q4 →
- global smartphone penetration at 17% - 90% of smartphone shipment Android or iOS
8 tags
"It's an elusive concept. There's a certain sharpness, an ability to..."
– Bill Gates on how he defines "smart"
4 tags
Apple's Stock Price Breaks Through $700, Sets New... →
parislemon: The stock will open tomorrow well above $700 (it's $702 right now in after-hours). The market cap is at $655 billion — it's now nearly $400 billion ahead of Microsoft. It was only May 26, 2010 that Microsoft was still ahead in that regard. Since then, Microsoft has gained around $35 billion in value. Apple has gained $430 billion.
3 tags
5 tags
"Apple sold more iOS devices in 2011 than all the Macs sold it in 28 years Tim..."
– http://www.asymco.com/2012/02/16/ios-devices-in-2011-vs-macs-sold-it-in-28-years/
3 tags
3 tags
3 tags
7 tags
2 tags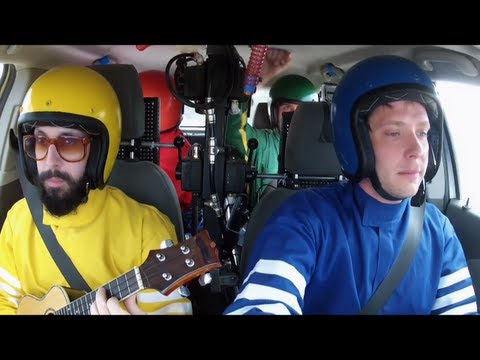 1 tag
My Top 5 Artists (Week Ending 2011-12-25) →
Jay-Z (49) Drake (23) Kenny Burrell (19) Victor Fedotov, Mariinsky Theatre Symphony orchestra (17) Lil' Wayne (16) Imported from Last.fm Tumblr by JoeLaz
My Top 5 Artists (Week Ending 2011-12-18) →
T-Pain (7) The Maine (3) Cover Nation (2) Tribute Mega Stars (2) Frédéric Chopin (2) Imported from Last.fm Tumblr by JoeLaz
My Top 5 Artists (Week Ending 2011-12-4) →
Lykke Li (13) Pulp (11) Rihanna (11) Metronomy (10) Washed Out (4) Imported from Last.fm Tumblr by JoeLaz
My Top 5 Artists (Week Ending 2011-11-27) →
Kid Cudi (11) Lady Gaga (6) Jay-Z (6) The Antlers (4) The-Dream (4) Imported from Last.fm Tumblr by JoeLaz
My Top 5 Artists (Week Ending 2011-11-13) →
T.I. (13) Jay-Z (12) Cake (12) Radiohead (11) Johnny Hartman (11) Imported from Last.fm Tumblr by JoeLaz
My Top 5 Artists (Week Ending 2011-10-23) →
Phoenix (17) Radiohead (6) Chromeo (6) LMFAO (3) Toba (1) Imported from Last.fm Tumblr by JoeLaz
My Top 5 Artists (Week Ending 2011-10-16) →
Groove Armada (42) Yael Naim (15) Muse (11) Radiohead (10) RJD2 (9) Imported from Last.fm Tumblr by JoeLaz
My Top 5 Artists (Week Ending 2011-9-25) →
Jon Brion (5) Bob Acri (1) Yeah Yeah Yeahs (1) The Temper Trap (1) Nas (1) Imported from Last.fm Tumblr by JoeLaz
My Top 5 Artists (Week Ending 2011-8-28) →
The Temper Trap (1) N*E*R*D (1) Spoon (1) MED (1) Christina Aguilera (1) Imported from Last.fm Tumblr by JoeLaz
My Top 5 Artists (Week Ending 2011-5-22) →
Neutral Milk Hotel (4) Halou (3) Frightened Rabbit (3) 8mm (2) The National (2) Imported from Last.fm Tumblr by JoeLaz
My Top 5 Artists (Week Ending 2011-4-3) →
Miike Snow (6) Arcade Fire (3) Edward Sharpe & the Magnetic Zeros (2) jj (1) Sunset Rubdown (1) Imported from Last.fm Tumblr by JoeLaz
My Top 5 Artists (Week Ending 2011-3-27) →
Johnny Flynn (3) Florence + the Machine (3) Noah and the Whale (3) Band of Horses (2) Local Natives (2) Imported from Last.fm Tumblr by JoeLaz
My Top 5 Artists (Week Ending 2011-3-13) →
Feist (2) The Cave Singers (2) Oh Land (2) Kate Bush (2) Lissie (2) Imported from Last.fm Tumblr by JoeLaz
1 tag
My Top 5 Artists (Week Ending 2011-3-6) →
Local Natives (4) Bon Iver (4) Beach House (4) Sufjan Stevens (4) The Shins (3) Imported from Last.fm Tumblr by JoeLaz
3 tags
My Top 5 Artists (Week Ending 2011-1-16) →
Arcade Fire (2) Vampire Weekend (2) Yeah Yeah Yeahs (2) Miike Snow (2) The Big Pink (1) Imported from Last.fm Tumblr by JoeLaz
My Top 5 Artists (Week Ending 2011-1-9) →
Arcade Fire (20) Miike Snow (17) Janelle Monáe (13) Lady Gaga (11) Yeah Yeah Yeahs (10) Imported from Last.fm Tumblr by JoeLaz
5 tags
9 tags
6 tags
7 tags